SERVICE CAPABILITY
3 major business benefits
Ease
Communication with existing and potential customers without intermediaries.
Coverage
An affordable option to promote content to a wide and targeted audience.
Trust
The presence and activity in social networks affects the level of loyalty to your brand.
STEPS OF SMM WORK
Launch the service in 6 steps
01 Filling out the brief.
It is important for us to get information about the company, the details and strengths of the product, as well as to determine the main timeline and objectives for promotion.

02 Market Analysis.
Study of the market, niche, preferences of the target audience and the activity of competitors in social network

03 Strategy Preparation.
Work on the SMM strategy for the brand, which includes the development of PPM, rubricator, tone of communication, portraits and pains of the audience.

04 Content Creation.
We offer 2-3 visual design options for social networks. We develop a content plan for a month and prepare text content.

05 Preparing for startup.
The design of social networks in the new approved style and the initial filling of the content.

06 Social media activity.
Promoting content to target audiences and preparing activities, contests, and collaborations with opinion leaders.

Ыervice capability
Advantages of SMM from Terra Promo
Effectiveness
All our actions are aimed at effective communication with your audience and achieving the objectives of the brand presence in social networks.
Expertise
We specialize in the effective promotion of businesses in finance, insurance and real estate.
Individuality
We do not work from a template, but look for the right tools specifically for your brand and tasks.
BOOK A CONSULTATION
Leave your contacts and get help from
from our SMM experts
CUSTOMER REVIEWS
We are recommended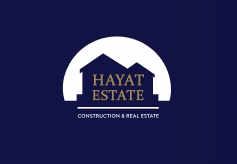 Our company turned to TerraPromo 1.5 years ago with the task of moving the site to WP. Gradually we handed over the management of advertising, SEO and SMM. I liked the fact that the guys proposed a non-standard update of the site and significantly reduced the load on the content manager, while increasing the number of objects to be added. We are entrusted with all the company's requests: from the creation of a website to the clients' enrollment in Bitrix right away. A big plus: always in touch. I wish the guys good luck and professional success 🙂
Marina
Marketing Manager "Hayat Estate" Kiev, Ukraine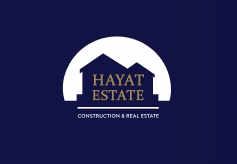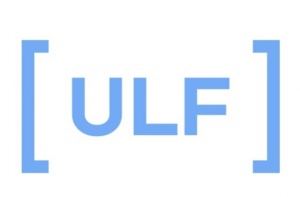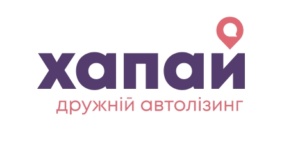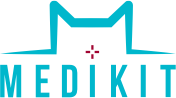 Social networks Facebook, Instagram can be used for commercial purposes to promote a brand. Online stores can show their products to the target audience and attract customers. And if the goal is not sales, you can make an official representation of the company in social networks to show the brand to a wide audience and increase recognition.
What is SMM-promotion and why it is needed
SMM (social media marketing) is a tool to attract the attention of users of social networks in order to sell a product/service or just to talk about yourself. Today, many companies order social media promotion from SMM agencies to achieve various commercial goals.
SMM-promotion is suitable for almost any business niche. While online stores use SMM-promotion to attract traffic and customers, for large enterprises, maintaining social networks is a way to attract the attention of the audience and increase the loyalty of potential customers.
If the brand is not in social networks, then the question is whether it exists at all. Promotion of a business on social networks is necessary for almost everyone who works with an audience, regardless of whether it's sales or charity.
Advantages of SMM
Through SMM, you can advertise and sell your product/service.
Social networks are indexed by search engines, so you can get additional traffic from Google and other search engines.
A way to attract a new stream of target audience to your main website.
SMM promotion increases brand awareness and audience loyalty.
Seeing and responding to customer feedback, working with brand reputation.
Analyze your target audience, as this is a way to learn more about their needs.
Write through messengers to their customers, offering products and service.
Inform your audience about news and innovations.You can find out how successful your business is promoting on Instagram or Facebook with the help of the advertising cabinet, where you can evaluate sales statistics, analyze attracted audience, and track how a particular audience's content comes in.If you do not know how to evaluate the effectiveness of the advertising campaign, you can contact an SMM agency. An experienced SMM marketer can tell you how promotion in social networks is going and what needs to be improved.
Promotion in social networks: what are the methods
To get your audience to notice you, you need to increase your reach. Social media marketing has different tools that are important to be able to apply appropriately and competently. The most common ones are:
Content.
Content is what the audience comes for. Therefore, any SMM promotion should begin with the definition of the content theme, purpose, usefulness for the audience. The effectiveness of the other SMM tools depends on the quality and usefulness of the content.Quality, unique and useful content for the target audience is the best way to interact with subscribers.It's important to be able to balance between sales and informational posts so that the audience doesn't feel pressured by a commercial account.Another advantage of useful and interesting posts for Facebook and Instagram is that subscribers will repost or share with friends. And that means there will be an increase in loyal audience.
SEO.
Facebook and Instagram profiles are indexed by search engines. Therefore, you need to optimize the commercial account for keywords so that search engines rank it and bring additional traffic.
Targeted advertising.
Targeting allows you to show ads only to a specific audience. The target audience can be divided into segments: gender, age, interests, activity, location, position, social status.Targeting works well with high-quality creative and text that will interest users. It is important to configure the parameters correctly in order to hit exactly the target audience. Such advertising makes it possible to get leads/conversions immediately. Competently optimized SMM advertising helps to reduce the cost of a lead.
Retargeting.
You can once again offer your product/service to a user if he was previously interested in your offer. When a user comes to your web resource, the system remembers his IP address. According to these data you can show your advertising to the user in any social network.
Contests.
A budget way to attract an audience to Instagram is to hold contests. This way you can attract a lot of subscribers. However, the incoming audience is not always targeted, and after the event, most of the subscribers leave.
Advertising in communities.
Placing paid publications in communities and groups with many subscribers. In this way you can attract the audience of a particular community to your account.
It is not necessary to use all methods of SMM in order to get the maximum return. They should be used taking into account the specifics of the niche and the product. For example, organizing contests or sending out messages to subscribers is not quite suitable for a large company, but targeting is excellent.
All the described methods require financial expenses. However, if you build the right strategy – SMM-promotion will give excellent results: increase sales, increase brand awareness and improve reputation. Accordingly, the costs will pay off.
Specialists from our SMM agency will help you to create a competent promotion strategy. A competent SMM manager will choose marketing tools for the coverage, optimize advertising and make an effective strategy for SMM promotion.
It is profitable to work with us. We have extensive experience with different industries, and prices for SMM services are favorable and flexible.
Guarantees of result
We do not make empty promises, but guarantee the quality of work and full involvement in your project. We are interested in you getting the result and being satisfied with the cooperation.
No. There are other types of advertising, such as contextual advertising, to promote in Google.

Yes, we can create the necessary social media pages for you. Your actual contact information as well as administrator-level accesses will be required to further configure the pages and advertising accounts correctly.
We can organize photo and video shooting if necessary. Also, we can give recommendations on its preparation or offer options for visual design on the basis of existing material.
We specialize in working with Facebook, Instagram, Telegram, as well as have experience promoting in Youtube. We will readily help you set up work in other social networks, such as TikTok.

Promotion in social networks is part of a marketing strategy. To make this tool effective, you need certain knowledge, experience and working time of a specialist. If you promote yourself in parallel with the main type of employment, you risk getting a completely different result than what you are aiming for.
SMM is just the story of building brand awareness. By communicating regularly with your target audience, you can maintain the demand for your product among your regular customers and build it among your potential customers. Having a base of loyal subscribers will ensure your growth and coveted recognition in the future.
LICENSES AND CERTIFICATES
We are digital professionals
How to do SMM-promotion
For SMM promotion to give maximum results – you need the right approach to maintaining the account. It is better if the promotion in Facebook and Instagram is done by a competent SMM-specialist.
A competent SMM manager should know how to position the brand, work with reputation and increase coverage through skillfully chosen tools. To inform the audience about the brand and products through well-chosen, interesting and relevant content.
Promoting an Instagram and Facebook account requires a financial investment in advertising. To avoid wasting your budget, you need to know how to set up and run targeting and how to find the right communities to advertise in.
Why it is better to entrust the maintenance of Instagram and Facebook to the specialists of an SMM studio.
The owner can take on the task of promoting the business on Instagram himself. However, it may not be as profitable and effective as if it were done by experienced SMM agency specialists.
What is another useful SMM-promotion
The audience spends a lot of time on social networks, and it's good for business. You can use it for commercial purposes. For example, to inform the audience about innovations and tell the news of the company. Of course, no one is interested in what is happening inside your organization. Therefore, you need to be able to present it in a way that benefits the client.
Social networks can be used to work with reputation. For example, if the client wrote a negative review of the company, you can quickly react and smooth out the situation. Responding correctly to a customer's review can protect the brand's reputation and demonstrate that you care about the customer. Feedback also lets you know about brand weaknesses and strengths that you may not have known about.
Why do I need SMM-promotion when I have a website?
Even if you have a web resource with good incoming traffic and audience, you can additionally use the promotion of the site in social networks to:
generate additional traffic/sales for the online store;
improve the quality of the external link profile;
attract a loyal audience that already knows you from social networks;
Show yourself and talk about your brand;
study your target audience, conduct surveys;
respond to feedback and know about the organization's weaknesses/strengths.
Before you take up SMM promotion of the site in social networks, you need to prepare your web resource, where the traffic will come: to provide the ability to log in through social networks, the button "Share", connect comments to articles, make a thoughtful cross-linking, offer a subscription to the user.
Our SMM agency TerraPromo in Kiev provides services for promotion in Facebook and Instagram, and can also prepare the site for the arrival of the audience. We provide SMM services to promote the page from scratch or we can connect and help at a certain stage.
Order SMM promotion in TerraPromo in Kiev
It is better to entrust the maintenance of a commercial account and promotion in social networks to competent SMM-specialists, such as our SMM agency TerraPromo.
We can offer clients different methods and strategies for promotion on Facebook and Instagram. We know how to properly conduct social media marketing and can immediately determine the weaknesses and vulnerabilities of your account or community.
The SMM agency team has expertise in launching a new product on social networks and in working with the image of an existing product. We can provide SMM services at any stage of SMM page promotion.
The advantages of turning to our SMM agency:
increase sales by attracting the target audience and promoting the page.
increase brand awareness and reputation through competent promotion in Facebook and Instagram.
We will prepare your web resource for the arrival of traffic from the social networks.
we can take over the maintenance of Instagram and Facebook (Facebook) on a turnkey basis.
We will reduce advertising costs without sacrificing the flow of the audience.
A strong team of specialists from the SMM agency will make your account swing from all sides.
Reports on the effectiveness of promotion in Facebook and Instagram from the SMM marketer.
SMM-support in the agency will be cheaper than hiring an in-house specialist. When hiring, you will have to pay for a full-time SMM marketer. In addition, it is difficult to find a competent specialist in the job market who can be a copywriter, designer and target marketer at the same time.
Therefore, to order promotion in Facebook in the SMM agency will be more profitable, you will have to pay only the cost of services. We work with clients all over Ukraine.
How much does SMM-support cost in Ukraine
The cost of promotion on Facebook and Instagram depends on what will be the load on the specialists and the complexity of SMM services. We set flexible prices for page maintenance and business promotion in SMM, both for large and small projects.
Before we start working on your project, the SMM agency experts will calculate the final price of the SMM services and inform you how much it costs to keep Instagram and Facebook in your specific case.
To contact an SMM agency in Kiev, fill out a short form on our website or call the numbers listed below.