SERVICE OPPORTUNITIES
Top 3 Business Benefits
Affordable price
Has the lowest cost and shortest development time.
Product presentation
Increases the engagement of site visitors by posting information about the product.
Brand image
Having a company website contributes to a positive image of your company.
STAGES OF WORK
We launch advertising in 6 stages
01 BRIEFING.
Acquaintance with the project and filling out the brief.
02 ANALYSIS.
Comprehensive analysis of the market, niche and competitors. Preparation of a development proposal.
03 TECH. EXERCISE.
Preparation of technical specifications, design layout and development of prototypes.

04 FUNCTIONAL.
Launching layout and programming.

05 TESTING.
Checking the work of the site and teaching you how to fill it.
06 START UP.
A business card site is ready to launch and sell your product / service.
OUR ADVANTAGES
3 advantages of our team
Reliability
We have been developing websites of any complexity for over 10 years.
Definition
Completing tasks on time and without delay.
Individuality
We develop a unique design and usability that suits your task.
ORDER A CONSULTATION
Leave your contacts and get help from
our specialists
CUSTOMER REVIEWS
We are recommended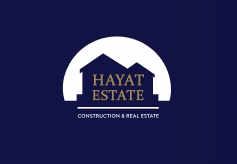 Our company turned to TerraPromo 1.5 years ago with the task of moving the site to WP. Gradually we handed over the management of advertising, SEO and SMM. I liked the fact that the guys proposed a non-standard update of the site and significantly reduced the load on the content manager, while increasing the number of objects to be added. We are entrusted with all the company's requests: from the creation of a website to the clients' enrollment in Bitrix right away. A big plus: always in touch. I wish the guys good luck and professional success 🙂
Marina
Marketing Manager "Hayat Estate" Kiev, Ukraine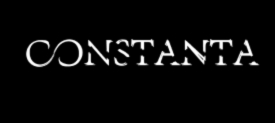 It took a long time to decide to create a website. The request from clients was coming more and more often, and finally it happened) we created a website for the first time! And the first time was a great experience! Guys know their job, heard all the requests and wishes. The deadlines were met and would have been done even faster if they had not delayed with the submission of information) promptly made all the changes. Thanks a lot Semen and Yuri
Katerina
The owner of "Konstanta" Kiev, Ukraine

Contacted the company with a request to update the site. After successfully updating the site we decided to continue the work on promotion and advertising. We are satisfied with the result. The main positions are already at the top. We have been working since the beginning of 2021. Especially appreciate the good work after a bad experience)))). I would recommend it.
Lydia
Director of Kerosinoil Kiev, Ukraine
Thanks to the team for the development of our website. All very high quality and most importantly within the deadline agreed upon.
Even with the stage of negotiations it was felt a professional approach. All of our wishes were taken into account. We are very happy. Now our website is developing and along with it our company. We are very grateful! We highly recommend it!
Lyudmila
Director of "Yaskrava" Kiev, Ukraine

I am grateful to the guys from TerraPromo for creating a website for our beauty salon! It is convenient and incredibly beautiful and modern. The company approached the creation of the site with great care and enthusiasm and finally we got what we wanted, and most importantly – quickly! Now it is much more convenient for our customers to find us in Google search, do an online appointment or order a call-back. I recommend to everyone who needs to create or promote a website by keywords in Google!
We wish you not to stand still, development and success.
Anna
the owner of the salon "Azbuka Krasotu" Kiev, Ukraine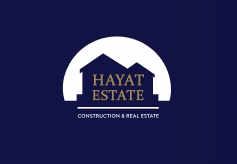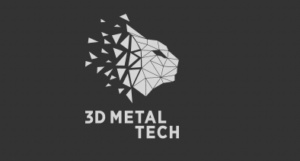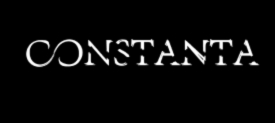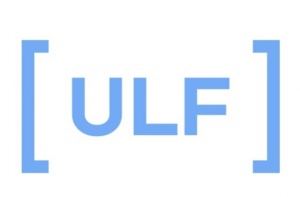 Landing
A landing page is a one-page site designed to sell 1 or 2 or 3 products/services. Landing pages are usually designed to encourage the user to take a certain action: buy, order, sign up, leave contact information.
Creating a landing page 一 an effective way to get targeted action from the user. If your goal 一 to collect more applications and make more sales on a particular offer, then ordering the development of a landing page is the best option.
The competition for user attention is growing every year. The creation of the banding should be done on the basis of a thorough marketing analysis of the niche, target audience, product cost, positioning and price analysis of similar products of competitors.
When to order the development of a landing pagev
To increase sales of a particular product or service.It is possible to order the development of a banding in order to buy a specific product or service. Here it is necessary to focus consumers' attention on one particular product/service, talk about its benefits and properties, remove possible objections. For example, to make a custom-made banding for certain seasonal products online store. Often, companies create a branding for new products in order to introduce the product to the audience.
The development of a branding for the announcement of the events.You can order the development of a landing page to tell about the upcoming event: exhibition, festival, webinar, concert, live broadcast. Announcing through a landing page will help draw the attention of a large audience to the event to expand the network of contacts and increase the recognition of the company.
Developing a landing page to collect user contacts.A landing page will help collect visitor contacts to segment them and develop effective E-mail marketing. For accurate segmentation, it is common to order the development of several landing pages for several categories of target audience.When creating a contact-gathering landing page, it is important to offer visitors the right "reward" for leaving an email address: a free webinar, a tutorial, a manual, a checklist, a trial course, etc.
Developing a landing page: advantages
Quick creation of a landing page and launch. With teamwork, a turnkey branding can be developed in a few days;
High conversion – the landing is oriented to a particular target audience, so the likelihood of committing the target action by the user is large. This also plays a role properly configured advertising;
Loads quickly – even a visitor with a bad Internet will be able to download the one-page site;
The low price of the service of creating a landing page. The cost of creating and running a landing page will be cheaper than developing a multi-page site. More expensive in price will be the price of a large-functional and complex design.
Why a landing page and not a multipage site
Here is a correct question: "When you need to develop and create a landing page, and when the multipage site. A landing page is a sale here and now. He aims at a specific product or service.
Multipage site expanded on the business and products of the company. With the help of a landing page, the emphasis is placed on a certain offer from the company. Therefore, a company may have a multi-page site and several separately designed product-specific landing pages.
Multi-page sites can add a lot of information about the company, full descriptions of products, photos, show cases and collect reviews.
And a landing page contains brief information about a specific product or service: benefits, a unique selling proposition of the seller, trust triggers and a call to action. Long texts about the history of the company and how the vendor was inspired to create the product are not written into the lending.
Example: company "X" has a well ranked website that gets traffic from search engines. When a company releases a new product, he needs to show the novelty to a wide audience. That's when you can order a landing page, where the company focuses on a particular product.
Results guarantees
Your site is our reputation, so we are doubly interested in the quality of the project.
A landing page is a separate page designed for a specific selling proposition. This page contains all the necessary information for the user to be able to make a decision in favor of your product or service.
By ordering a landing page, you will get an effective modern tool with great sales scripts, a whole arsenal of tools to motivate customers, which will tell your brand/product story 24 hours a day every day and bring you new customers while you do other things. When a user arrives at your listing, they'll see exactly what they're looking for.
The main task of ordering a landing page is to convert a visitor into a customer. The whole page is aimed at getting the user to subscribe, leave a request or order a call. Conversion is an indicator that is calculated based on users' actions on the site, and it is this percentage that allows marketers to identify how successful the advertising was.
Many people wonder why they need to create a sales page if they already have a ready-made website. Creating a sales page is not just another fashion trend, but a must have for those who need a powerful working tool to increase sales. No marketing tool compares to this task.
The linking and business card site have in common - they consist of one page. But a business card site does not have the elements that are inherent to the lendings, and therefore does not achieve the same effectiveness. Simply put, a business card site is an outdated term and an outdated approach to presenting information about the company online.

First and foremost, it is the presence of a clear and noticeable call to action. This is a form or button with which your visitor sends you a request. Other elements are juicy photos, high-quality headlines, and trust triggers (things that confirm the quality of your offer). These can be certificates, diplomas, reviews (in text or video format).
If you do not plan to " grow" the site for years, then yes, a landing page is suitable for almost any type of business. Landing pages rank worse in search engines, so in terms of SEO it is better to create large multi-page sites. But interestingly enough, we have had clients who have reached the first positions in the search engine, even with a landing page. You can order SEO promotion of a website in our agency.
A unique case is about both. If you have a large advertising budget, you can save on the cost of attracting buyers. Because of the large conversion rate, the cost per buyer will be lower. If your advertising budget is not very big, then you can use the landing page as a supplement to your main website (or even to replace it) to make pages for new products/services/promotions faster and cheaper.
Compared to a full website, a one-page landing page is inexpensive. You can buy a landing page now, and it will pay for itself in a month. Usually the profit exceeds the cost by a factor of 3. That is, you do not spend, and invest!
It used to be fashionable to think that web pages were suitable for goods or services that needed to be sold quickly. That is, for high-speed sales. In fact, nowadays, frontends are often used for a wide variety of niches, from repairs to passports, from apartment sales to bicycle rentals. Naturally, when it comes to complex or expensive products, the purchase does not happen immediately on the landing. In the case of repairs, the target action is "call a specialist to calculate an estimate", in the case of apartment sales "sign up to visit the construction site", and in the case of many products, you can offer visitors "order help to the master in selecting a closet" or "Consultation with a specialist. Responding to the question, I still note that it is worth thinking carefully before making a landing page for very complex services, where the decision to order is time-consuming. For example, when it comes to complex insurance or financial services, or, for example, large industrial sales. For such things, a turnkey corporate website that describes the history of the company/plant, presents the mission and lots of articles to explore would still be better suited.
LICENSES AND CERTIFICATES
We are digital professionals
Landing development in Ukraine with TerraPromo
TerraPromo company is engaged in development of key-ready landing pages in Kiev and throughout Ukraine. We develop conversion web pages on demand on CMS wordpress and frameworks Laravel, Yii2. We have extensive experience in the development and promotion of sites.
The overall work of a large team consisting of programmers, marketers, designers and copywriters will make a strong and effective landing page for your business.
What are the advantages if you order a landing in Ukraine with us:
We take into account certain technical nuances at the stage of developing a web-site on wordpress (WordPress), so that the one-page site quickly and correctly
Long experience in creating turnkey branding page, especially in the niches: real estate, leasing, 3D printing on the metal, paint products, and furniture
Creation of business pages in a short time: we can make a one-page web site on wordpress in 10-20 days;
Creation of business pages in a short time: we can make a one-page web site on wordpress (WordPress).
No template branding 一 each business making a one-page site with individual style
Fixed price of services, which is specified in the contract
When developing a one-page site, we analyze the target audience, niche, competitors, in order to show the proposal in the most advantageous color;
Months of support after development.
.
Any post-development problems with the one-page site we will immediately fix, so that you do not miss any customer. If you have any requests for improvement of the created landing page or change the terms of the offer, we will make the necessary adjustments.
Additionally, you can buy through us a powerful hosting for your website with a server in Germany. Such sites are usually super fast and work smoothly.
We develop landing based on the reviews of friends due to high-quality stages:
1.Technical development of landing taking into account all features that the site worked quickly and without errors.
2.The text that sells – to attract the attention of the user, to tell about the benefits of the product, contains the main objections of the customer and the answers to them, speaks of a useful action for the buyer;
3.Careful development of visualization and its convenience. We develop the design so that the landing page touches the client from the first seconds.
4.Usability – development of a one-page site that will be as easy to use.
5.Adaptation of landing for a mobile device – a one-page site developed by our programmers will be displayed correctly on all devices.
Up to 40% of clients are lost because of poor adaptation of the site for mobile devices. That's why we pay a lot of attention to the adaptive version of the website.
Landing needs to be promoted. Here we can help too
It is not enough to just order a landing page in Ukraine and expect action from the users. To designed a one-page website seen and committed the target action, you need to promote it.
Usually, search engines do not lead to the high positions of the landing pages, giving preference to multi-page sites.
Therefore, the main emphasis should be placed on the launch of paid traffic. To attract leads and increase sales, we can work on all fronts: targeted advertising, context, social networks and display offers on the blocks of premium offers.
You can order a landing page and its promotion. Comprehensive services within one agency will save you time and money.
Ordering a landing and promotion from different contractors is a misunderstanding of the common tasks of different performers, a long time to immerse, the cost of a new analysis of the audience and the time to explain the task.
How much does it cost to design and create a landing page. Is it expensive?
Will it be expensive to develop a custom-made landing page? The price of creating a landing page depends on the volume and complexity of the work. To find out how much is the development of a landing page or the price of another service – call us at the numbers listed on the site.
The development of a one-page site with complex functionality and design, the price will be more expensive than a simple one-page. Also the cost of developing a landing page will be more expensive for the urgency of the order.
Want to develop a landing page from scratch or improve an existing one-page web site in Kiev? Leave a short application form to order development of a landing page in Ukraine on our website (only name and phone number) or call us.
Want to write to us? Then find us in social networks according to the specified contact data.