SERVICE CAPABILITY
The 3 main benefits of a corporate website for business
Attracting
Separate pages act as a catalog of goods and services for new customers.
Communication
The site can place forms and widgets for placing orders, online chats with managers, the function of requesting a call, etc.
Image
The presence of a site for the company is an integral part of a good reputation.
STAGES OF WORK
Launch a corporate website in 6 steps
01 BRIEFING.
Acquaintance with the project and filling out the brief.
02 ANALYSIS.
Comprehensive analysis of the market, niche and competitors. Preparation of a development proposal.
03 TECH. EXERCISE.
Preparation of technical specifications, design layout and development of prototypes.
04 FUNCTIONAL.
Launching layout and programming.
05 TESTING.
Checking the work of the site and teaching you how to fill it.
06 START UP.
A online store is ready to launch and sell your product / service.
OUR ADVANTAGES
3 advantages of our team
Reliability
We have 10 years of experience in developing websites of varying complexity.
Operational efficiency
We perform all tasks while adhering to clear deadlines.
Uniqueness
We do custom design and structures to implement all your wishes.
BOOK A REQUEST TO CONSULT
Leave your contacts and get help from
our experts
CUSTOMER REVIEWS
We are recommended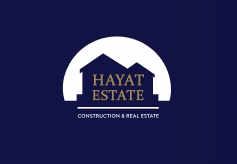 Our company turned to TerraPromo 1.5 years ago with the task of moving the site to WP. Gradually we handed over the management of advertising, SEO and SMM. I liked the fact that the guys proposed a non-standard update of the site and significantly reduced the load on the content manager, while increasing the number of objects to be added. We are entrusted with all the company's requests: from the creation of a website to the clients' enrollment in Bitrix right away. A big plus: always in touch. I wish the guys good luck and professional success 🙂
Marina
Marketing Manager "Hayat Estate" Kiev, Ukraine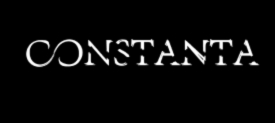 It took a long time to decide to create a website. The request from clients was coming more and more often, and finally it happened) we created a website for the first time! And the first time was a great experience! Guys know their job, heard all the requests and wishes. The deadlines were met and would have been done even faster if they had not delayed with the submission of information) promptly made all the changes. Thanks a lot Semen and Yuri
Katerina
The owner of "Konstanta" Kiev, Ukraine

Contacted the company with a request to update the site. After successfully updating the site we decided to continue the work on promotion and advertising. We are satisfied with the result. The main positions are already at the top. We have been working since the beginning of 2021. Especially appreciate the good work after a bad experience)))). I would recommend it.
Lydia
Director of Kerosinoil Kiev, Ukraine
Thanks to the team for the development of our website. All very high quality and most importantly within the deadline agreed upon.
Even with the stage of negotiations it was felt a professional approach. All of our wishes were taken into account. We are very happy. Now our website is developing and along with it our company. We are very grateful! We highly recommend it!
Lyudmila
Director of "Yaskrava" Kiev, Ukraine

I am grateful to the guys from TerraPromo for creating a website for our beauty salon! It is convenient and incredibly beautiful and modern. The company approached the creation of the site with great care and enthusiasm and finally we got what we wanted, and most importantly – quickly! Now it is much more convenient for our customers to find us in Google search, do an online appointment or order a call-back. I recommend to everyone who needs to create or promote a website by keywords in Google!
We wish you not to stand still, development and success.
Anna
the owner of the salon "Azbuka Krasotu" Kiev, Ukraine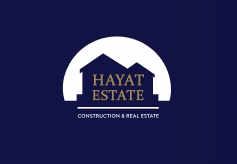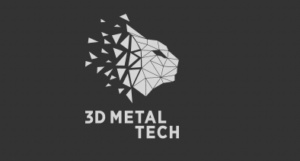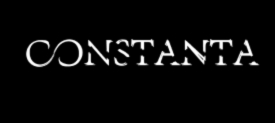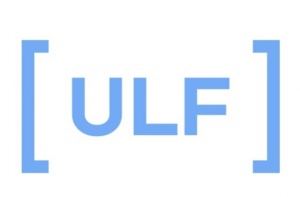 Creating a corporate website
Would you trust a company that didn't have an online presence? To such a question, many would answer "No". The absence of a site in the organization makes people doubt the seriousness of the enterprise and even its integrity.
Many businesses order the creation of a corporate website, so they have an official representation on the Internet. This is done not only to promote their goods or services. A significant purpose of corporate sites – to increase confidence in the business and brand recognition.
What is a corporate website and why do you need it?
Corporate website is a special resource with a specific type of interface, which contains data about a particular company. Modern corporate websites are needed to provide potential customers with information about the business, line of business, detailed descriptions of products and price lists, to report on innovations and the latest news.
Corporate website promotes trust from potential customers and increases audience loyalty. Internet sites of companies attract a new audience of users who may become potential customers.
For new businesses, creating a corporate website is a way to make themselves known, get their first customers and build marketing communications.
Corporate websites fulfill the external objectives of the business:
Providing information to customers who are already potential customers.
Offering and advertising services in a catalog.
Promoting the business on the Internet and attracting traffic to the corporate website.
Research and analysis of their target audience.
Building effective communication with your target audience.
Increasing brand awareness and audience loyalty.
Announcing vacancies and getting feedback on them.
Simplification of work with clients: taking orders online, informing about innovations, showing the price list, answering questions, offering convenient services: calculator, online display, designing.
Development of a corporate website will help to become a competitive player in the market.
Within the enterprise, a modern corporate website can be used for:
Communication between employees: correspondence, mail, directory.
Storage of public information that is accessible only to employees.
Creation of sections in the information site for each organizational structure of the enterprise.
Publication of news on the company's site, general announcements.
Online services on the company's Web site for employees: vacation schedules, pay slips, contests for vacancies, training.
A full-featured corporate website with a catalog is an interface that accommodates functionality for external and internal use. It is logical that such corporate websites are very large and contain many pages, sections.
Order a corporate website better from experienced and competent professionals. Expert should competently build the structure of the information site, provide all pages, product catalog, add price, online services, and all this should be done on a good engine.
Creating corporate websites on simple constructors is not optimal and not appropriate. Internet sites made at the designers, despite the low cost, bring problems to their owners: they practically can not be promoted, search engines are not serious about them, it is difficult to achieve uniqueness in terms of design and impossible to add additional functionality. In addition, templates often contain vulnerabilities that can lead to leaks of user data stored in the database.
Therefore, it is better to order the creation of a corporate website on WordPress (WordPress) or other CMS. On these engines, you can develop a corporate website services, which is technically grounded for the promotion in the future and has a unique design.
With a web resource developed in WordPress, you can quickly bring the corporate website services to the top positions of search engines. You will have a unique and feature-rich corporate website on WordPress, which is not ashamed to show clients and partners. To achieve these goals, you need a professional approach to website development.
Why not make a corporate website itself? The Internet is full of guides on how to develop a site. Perhaps, on its basis, the development of a corporate website you will succeed.
However, sites created by inexperienced people, often fall under the filter of search engines. The site can take a long time to load when opened via a mobile device, the layout can move and cause inconvenience to the user.
Few people will want to wait for the site to load and start working. Poor-quality web-resource attracts few users, traffic, nurtures distrust of customers to the brand. Therefore, it is better to order a corporate website on CMS WordPress from knowledgeable professionals.
Save your budget to the detriment of the quality of website development with a catalog is not worth it. A good web-site can pay for itself several hundred times over the long term: business growth, high positions in search engines, more traffic, organization of work with clients and staff. Multifunctional web-resource can unload the call-center of the corporation: a virtual assistant, a calculator to calculate the price, online design, etc.
If you do not know where to order a corporate website with a catalog, you can contact our agency in Kiev. We are ready to make a website on WordPress for a short period at a reasonable price.
Guarantees of result
We care about the process, but most importantly - the result in the form of a ready, adequately working and bringing you sales site.
Corporate website - a serious, multi-page company website, a representation of the company on the Internet, which gives a complete picture to visitors about the activities, services or goods produced by the company. As a rule, such corporate sites are marked by higher requirements for individual site design.
Having a corporate website will attract a potential audience to the site. Several factors influence the decision to buy on the site: the design of the site, easy navigation, and content. If all these elements are developed competently, there will be a positive effect in the dynamics of attracting customers. However, having a website alone does not mean 100% sales, as sales are a series of correct actions in the sales chain.
With the help of the corporate website, the client begins to know you "in person", gets acquainted with the history of your company, goals, employees, with promotions, held in your company and the news. You already come into closer contact with your customers, causing them trust, a desire to return to you again.
Corporate website should perform the tasks of a full-fledged Internet representation, which works instead of your real office without weekends and lunch breaks. The site should be designed in the same style as the company's corporate identity, be easy to navigate (3-click rule) and provide users with all the information they need to make a decision about purchasing a product or service.
The use of standard website design templates in sites of this level, as a rule, is unacceptable, because it affects both the company image and not very well perceived by search engines (according to studies on the effect of various factors on the position of the site in search engines).
LICENSES AND CERTIFICATES
We are digital professionals
Creating a corporate website. How much does it cost to develop
You can order the creation of a corporate website in the digital agency TerraPromo in Kiev. We will develop the site or can help at a certain stage of the work, if you have any difficulties.
You can order the creation of a corporate website on WordPress, Laravel or Yii2 at your choice. We have extensive experience working on these frameworks, we are well specialized in PHP.
Worked with industries like: 3D printing on metal, real estate abroad, e-commerce, paint production, auto leasing, plastic window sales, beauty salons, door hardware, furniture industry, etc. The result of these works is on our website.
The development of a corporate website in TerraPromo – a joint work of Web-developer, programmer, designer, marketer and copywriter. Each specialist is responsible for his part of the work. Ordering us to create a corporate website, you will get a full and high-quality web resource, which will be strong on all sides: technical part, content, design.
Development of a corporate web-site with us: the advantages
.Extensive experience in developing corporate websites with a catalog for different niches.
Fast development of corporate website and launch. On average it takes 35-45 working days to create the site.
In advance we think about the future promotion of the site.
Development of corporate web-site takes into account the technical parameters to promote the web resource in a Google search in the future.
Integrated work. You can order us to create a corporate website and immediately do SEO promotion or the launch of advertising. There is no need to look for separate specialists.
Get a high-quality adaptation of the site with a catalog for mobile devices, which will be displayed correctly on smartphones, without the image crumpling.
Any design according to your wishes. We implement your design or you can rely on the taste of our designers.
Affordable cost of work. Flexible price for website development and other services.
Digital-agency in Kiev is working with clients from all over Ukraine. Distance will not be an obstacle for quality work.
Our project manager will keep you up-to-date on the development of your project. You can ask him questions at any time.
If you already have a poorly functioning, not adapted for mobile devices corporate website, which is embarrassing to show partners, we can undertake its refactoring and completely rewrite.
In general, everything related to the development, promotion, advertising, you can order from us at a favorable cost. Get all the services you need, within one agency is advantageous, because different performers are different views and approaches to the task. It does not always work in sync.
How much does it cost to create corporate websites
Services of digital-agency in Kiev have a very flexible price. We can not immediately tell you how much it costs to develop a corporate website. So we need to know from you what will be the site, how many blocks will be, whether you need online services, what hosting, domain and much more. The cost of ordering the creation of a turnkey corporate website depends on these factors.
We will evaluate the amount of work and complexity of design, and then calculate how much it costs to create a corporate website in your case.
To order a corporate website on WordPress in our agency – fill out a short form on the website or call the specified numbers. We will also be glad to see you in our office in Kyiv.