SERVICE CAPABILITY
3 major business benefits
Advantage over search ads
While other marketers are writing about products and driving customers to your site, you are showing your product "face" at the top of search results and selling.
Promotion of the online store
Direct display of products better attracts the audience and encourages a faster decision to buy, even before you go to the site.
High return on investment
As a rule, product advertising gives better results than search advertising, because customers immediately see the product and its price.
STAGES OF WORK
The main stages of Google Shopping setup
01 Briefing.
To help you promote your online store, get to know the company and the products, fix all the important details that will be used in the work.
02 Niche Analysis.
In order to win the loyalty of the target audience and increase the average online store, we study the features of your business, the strengths and weaknesses of your competitors, we prepare a report and our proposals.
03 Goals and KPIs.
We form a goals and objectives, define markers for their implementation, make an initial calculation of the cost of product advertising Google.
04 Preparation and startup.
The key part: site audit, work with Google Merchant Centre, creating product feeds, setting up analytics services and launching the campaign.
05 Optimization.
We constantly keep our hand on the pulse and analyze the results, and if necessary, adjust advertising campaigns.
06 Report.
Every month we sum up the results, prepare a detailed report on the work done, the results of hypothesis testing and plans for the next period.
Expertise

We are partners of Google. We set up all kinds of advertising campaigns.
The Deductive Method
To create effective advertising campaigns, we do not guess on tarot cards, but use knowledge, logic and experience.
Aiming for results
We are not in the habit of giving in to difficulties. Every challenge is a point of our growth, a "plus" to our experience and a result for your business.
BOOK A CONSULTATION
Leave your contacts and get help from
our specialists
CUSTOMER REVIEWS
We are recommended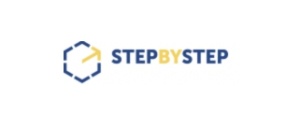 I want to thank this great team of proffesionals that works for TerraPromo! From the very first time I reached out the service has been exceptional as well as an attention to details which is outstanding. They took there time to understand my business and paid attention to all the aspect. Hands down the best google ads and SEO agency.
Gleb
owner of "STEP BY STEP" Boston, USA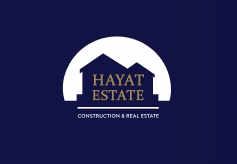 Our company contacted TerraPromo 1.5 years ago with the task of moving the site to WP. Gradually we handed over the management of advertising, SEO and SMM. I liked the fact that the guys proposed a non-standard update of the site and significantly reduced the load on the content manager, while increasing the number of objects to be added. We are entrusted with all the company's requests: from the creation of a website to the clients' enrollment in Bitrix right away. A big plus: always in touch. I wish the guys good luck and professional success 🙂
Marina
marketing "Hayat Estate" m. Kyiv, Ukraine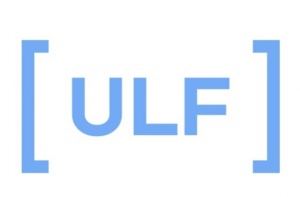 We have been working with the company for over two years. We are pleased with the smooth communication, creativity and initiative of the team. It is very nice to know that you work with a team that is ready 24 by 7 to fulfill all tasks, to bring the creatives to their ideal form, sometimes gently, sometimes responding with humor to the main requests, but at the same time trying to satisfy the most demanding tastes.
Terra Promo team became for us more than a contractor)). They are our friends🙃
Albina
marketing "ULF" m. Kiev, Ukraine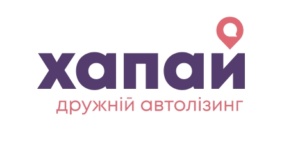 We have been working with the company for over two years. We are pleased with the smooth communication, creativity and initiative of the team. It is very nice to know that you work with a team that is ready 24 by 7 to fulfill all tasks, to bring the creatives to their ideal form, sometimes gently, sometimes responding with humor to the main requests, but at the same time trying to satisfy the most demanding tastes.
Terra Promo team became for us more than a contractor)). They are our friends🙃
Albina
marketing "ULF" m. Kiev, Ukraine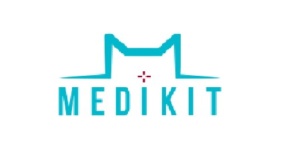 Medikit contacted Terra Promo in February 2021 to lower the cost of engaging customers through Google AdWords. The main task set for Terra Promotion was to reduce the cost of the existing campaigns without losing the flow of customers, which is the main one. The Terra Promo team did an excellent job. All changes in the operating companies were made in an incremental manner with the deep understanding not to screw up. Terra Promo team gradually made changes in existing companies, developing them, adding new ones, resulting in more than 20% reduction of costs for AdWords. Medikit is satisfied with the results and will continue to work on other directions of internet marketing.
Ruslan
Managing Director of Medikit Ltd in Kyiv. Kiev, Ukraine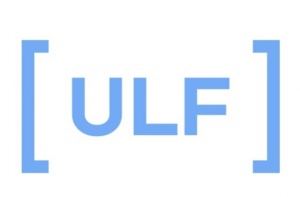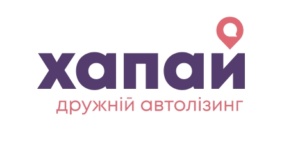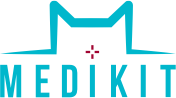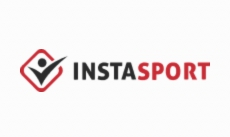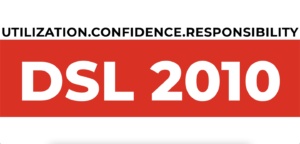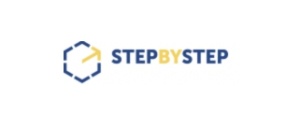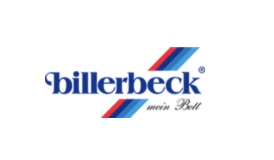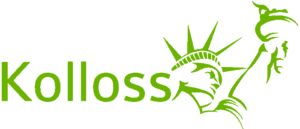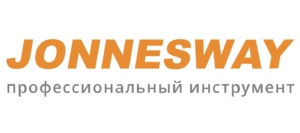 Google Shopping with TerraPromo
More and more people in Ukraine are searching and buying goods online, so many sellers are positioning their products through Google Shopping and social networks.
When promoting products through Facebook or Google Shopping smart ad system, you need a comprehensive approach. You will need programmers here – to understand the attributes in the feed, designers – to select the best images for product ads, marketers – to calculate the effectiveness of advertising campaign Adwords.
Full-time employees are expensive for the company. In addition, their work must be controlled by another competent worker.
| | | |
| --- | --- | --- |
| Self-launch sales through Google Shopping and Facebook | If you hire full-time employees | With TerraPromo in Ukraine |
| Spend a lot of time understanding the service | Spend money on employee salaries and other deductions | You only have to pay for the company's service |
| Possible budget drain on a misconfigured sales campaign | Supervise the work of full-time employees | We are responsible for the result |
| If you don't follow the rules of product placement, you can get banned | Need to recruit or pay recruiters | We employ competent specialists |
| There may be no conversion due to technical errors | The risk of hiring incompetent employees and the need to train them | Optimizing the cost of an Adwords campaign |
Our company TerraPromo, with programmers, designers and marketing specialists as a team, can quickly set up your Merchant Center account and optimize the cost of your Google Shopping and social media campaign.
Why it's beneficial to run Google Shopping and Facebook ads through TerraPromo
More customers and more sales through Google Shopping;
A quality set up Merchant Center account which is unlikely to get banned.
You will have an optimized ADS shopping campaign.
Fewer empty product clicks and overpayments.
More sales through Instagram Direct and Facebook.
Competitive product ads for your products.
Expert assistance at every stage of campaign launch.
Affordable cost of our services.
We can make product advertising Google in Ukraine as from scratch or help at certain stages, where you have problems with the setting up Merchant Google. For example, to remove the ban, make feeds for the Merchant Center or set up trading campaigns in Shopping ADS Google.
To make sure Google Merchant Center ads are as effective as possible, our team takes a responsible approach to each step of Google Merchant Center setup.
Guarantees of result
While other marketers are writing about products and driving customers to your site, you are showing your product "face" at the top of search results and selling.

Google shopping in most cases is cheaper than search ads, but there may be exceptions (for example, in cases where the number of competitors in trade advertising exceeds the number of competitors in search advertising, or in cases where there is no high competition in search advertising).
1) Trade advertising can be cheaper in price per click by at least 1.5 times, or even more, depending on the competition;
2) In trade advertising, the user sees a picture of the product and the price, which increases the quality of the traffic, because if he liked the picture or the price, it is more likely that people will buy the product. In addition to that it is a cost saving, because the people who don't like the price or the picture, will click less. For example, in search advertising is not possible to filter in this way;
3) Google selects the most effective products to show based on their analytics, which also has a positive effect on the conversion rate;
4) In trade advertising, the user goes directly to the card of the product, which he liked, which reduces the number of touches of action for the target action (conversion).
The development of the feed for product advertising (writing the correct title, description, quality pictures should be added, worked out the optional attributes of the feed, which help Google to show the goods to the relevant audience), optimization of search queries, products, strategies for assigning rates.
Minimum of goods is enough - 1. The maximum can be very a lot. As you add items you may get a warning in your account that you have exceeded the limit and need to increase it. Usually this appears at 500 thousand items, but it may appear earlier.
Contact the TerraPromo programmers.
Google's rules prohibit advertising for services. It is work, time, effort, knowledge and actions that do not result in the production of a physical good. This category also includes services sold in conjunction with physical goods. https://support.google.com/merchants/answer/6150006
Setting up a trading campaign takes 4 days, taking into account that the feed is already ready and there are no questions about its quality.
Day 1 - upload feed to merchant center
Day 2 - 3 - approval of the list of products from Google
Day 4 - Merchandise company creation and launch
If you don't have feed or if the feed is not qualified enough, the setup time will increase.
LICENSES AND CERTIFICATES
We are digital professionals
When we can help
You need to sell products through Google Shopping.
Setting up an account in Google Merchant.
You already have an account, but you're having trouble at some point.
When product ads on Google Showcase or social media get clicked, but conversions don't increase.
You want to optimize your Google Shopping campaign costs;
Need to unlock your Merchant Center account.
When setting up Woocommerce, social media for use with Merchant Center.
Need to properly set up feeds to increase sales in Google Shopping and social media.
Learn more about Google Merchant Center and Google Shopping
Google Shopping is a service that selects and displays quick product listings to the user. Google Shopping is like an intermediary between the seller and the buyer.
Google Shopping helps the buyer to find and buy an item faster, and the seller 一 to show his offer and sell faster.
The essence of the service: the seller simply adds information about his product and store in the service Google Merchant. With certain user queries, the system will give relevant offers from sellers.
Google Shopping shows merchants' offers in 2 ways:
Displaying merchandise listings in the search bar when you ask for a specific item;
Merchandise item cards in Google Shopping.
A plus for the buyer of Google Shopping 一 you don't need to open many tabs in search of the right product, you can compare prices, see the rating of the seller and buy in a couple of clicks, for the seller 一 sell their products quickly.
Google shopping for business: benefits
increases company sales;
increases site ranking due to traffic;
useful Merchant Google statistics to evaluate the effectiveness, prices and dynamics of the seller's ranking;
earn money on merchandise (if you have an online store);
more customers to your store or office;
Merchant Center platform is free, you only have to pay for the promotion of goods in Adwords;
The Google Adwords sales campaign shows offers to users: no need to write texts and select keywords.
The seller can face such problems as: breaking the rules of product placement in the storefront and getting banned, the error in the feeds and the lack of products. By starting to promote yourself – can incorrectly identify the target audience, the location and simply drain the budget in trade campaigns.
That's why it's better to have your store linked to the Merchant Center in Ukraine by a competent specialist.
The cost of placing a store on Google shopping
The Google Merchant Center service is free. However, without store development, the chances of sales are slim. Developing a store involves connecting Google's ADS merchandise advertising campaign.
The advertising campaign manages merchandise ads, showing offers from merchants not by keywords, but by the range of products uploaded to the Merchant Center feed.
The cost of promoting a store through a shopping campaign is determined by the price per click. A click is a user's click on your product listing. A click will be counted even if the user has clicked on your product but has not bought anything.
TerraPromo can set up product data in Google Merchant Center, so your ad campaign brings in as many target customers as possible and there are fewer empty clicks.
Any online store can sell through Google Shopping. If your business is local, you should make sure to set up your Google Shopping company so that the system displays ads according to geolocation. Only users whose geolocation matches yours will see your products. This will help optimize ad campaign costs significantly.
What you can't sell with Google Shopping
The Google Shopping service will not display in its storefront any product advertising for alcohol, tobacco, pharmaceuticals, event tickets, securities, cars, real estate, or adult products. Also, you can't get traffic to merchandise if the businessman doesn't have an online store to create a feed.
Solve different problems when using Google Merchant Center and Google shopping
When using Google Shopping and Merchant Center, merchants may experience various difficulties and problems. These can include blocking, poor conversions, difficulty setting up your Merchant Center account and advertising campaign, etc.
Launch an advertising campaign
In Google Shopping, the cost of advertising depends on the number of clicks on the offer. The more clicks, the more you have to pay.
At this stage, it is important to clearly define the product category and geodata, so that there are no untargeted clicks on the products. To do this, we:
carefully study the target audience and the product;
Write a relevant name of the product;
optimize the feed;
We determine the most accurate product category.
At TerraPromo you get a professional setup of an advertising campaign and maintenance of Google Shopping for online stores.
When an item is actively clicked, but there are no conversions
Sometimes customers come to us who are already selling through the service Google shopping. And at a certain point they have a problem with empty clicks on products. Users actively click on goods, but conversions do not grow. The reasons for this problem are different: irrelevant goods, high price, the wrong product feed in Google Merchant Center.
To find the reason we do a thorough analysis of the actions of visitors, check the feed, track the path of the client and see at what point he decides to refuse a purchase.
Got your account banned
Sometimes stores in Google Merchant Center get banned. The blockage can apply to a certain type of product or to the entire account. We can perform diagnostics and unblock the account.
Site not accepted by Google Shopping
Your website must be Google compliant or your Merchant Center account might not get approved. We can fix this and get your product line quickly to consumers.
Make feeds
A feed is a data source for selecting product listings in Google Shopping and is uploaded to the Google Merchant Center platform. In simple terms, it's a table with details about a merchant's products.
When a user searches for an item, Google Shopping scans the data in the merchant tables and selects the most suitable options for the buyer.
Making a feed is a responsible moment, on the correctness of which depends on the effectiveness of sales. All information in it is displayed in the form of attributes, so it is better to entrust this work to competent professionals.
Contact TerraPromo from anywhere in Ukraine to start effective sales through Google Shopping or Facebook at a profitable promotion cost.
Leave an application through the short form and we'll call you back.